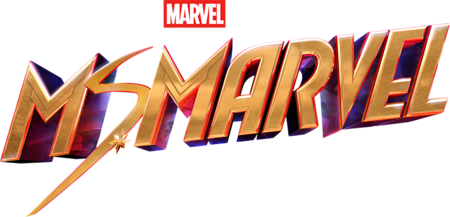 Ms. Marvel News
---
You can also find us on Twitter!
Here you can find a list of all the scoops we've reported on our Twitter account.
---
Misc.
— We reported that Ms. Marvel had officially wrapped up filming here. This was later confirmed by Variety.— A source confirmed a wedding scene between Aamir and Tyesha.— An Eid scene to happen in Ms. Marvel (2021).
Casting

— We announced Zenobia Shroff, Laith Nakli and Yasmeen Fletcher had been cast in Ms. Marvel, since we helped Murphy's Multiverse report their castings here.— We reported Andrew Brodeur had joined the series.— According to our sources here and here, Andrew Brodeur's role was dissolved into smaller roles taken by extras.— We confirmed Anjali Bhimani ("Overwatch") was in the cast.— Confirmed that the actress who plays "Fariha" has a first name starting with "a".
AvengerCon
— We broke the news that AvengerCon in Ms. Marvel will take place at Camp Lehigh. According to our source, this is where Kamala finds out about how her powers work. This scene likely takes place in the first episode.— AvengerCon was confirmed in the "Sizzle Reel" that aired last year. Leaked photos of Iman in Captain Marvel cosplay suggest that Kamala and Bruno are sneaking out to the event.
Multiple Red Daggers
— Our first exclusive Marvel scoop stated that there will be multiple Red Daggers instead of one. They will be played by Bollywood/Pakistani actors.— Aramis Knight will still play Kareem, but the character's name has been changed to Imran.— There will be a Kamala/Kamran romance, but not a Kamala/Imran one.— Since Fawad Khan reportedly joined the series, we theorized he could be playing a Red Dagger.
New Powers
— We spoke here about Kamala gaining her powers from a bracelet. We heard that she would have the ability to make purple constructs in the series.— At the time, we received conflicting info on whether this ability was in addition to embiggening, or a replacement.— These purple powers were later confirmed by set pics and leaked promo art.— Given that the promo art has Kamala making a construct fist, in a way that resembles her comic counterpart's embiggened fist, it's more likely than not that the constructs will be replacing her stretching powers entirely.— Discussion about the bracelet and Inhumans. We received conflicting information about whether Kamala will remain Inhuman in the show. We trust the source who told us she was still Inhuman, but it's possible different information was fed to cast/crew members to keep things a secret.
Here you can find a list of all the problems with the MCU Ms. Marvel series.
---
— Casting
Our admin Fatima wrote an essay explaining all the issues concerning the casting in the show. It discusses topics such as colorism, casting Indians as Pakistanis and not casting hijabi actresses as hijabi characters. — Military propagandaPrior history of military propaganda in MCU
You can find very useful links on this topic here, here and here.Evidence of military propaganda in Ms. Marvel
1- Humvees were photographed on the series' set; they need approval of U.S. D.o.D. for access to such equipment.
2- Kamala, a civilian American Muslim teenager, has been seen wearing Air Force jacket in set pics; this has never been how she expressed her fandom for Captain Marvel in other media adaptations.
3- AvengerCon is taking place at an army base. They could've picked any location (i.e. Madison Square Garden!). They could've even not had her go to a con, because it's not in her comics origin story. — Adil El Arbi and Bilall Fallah's past work
Here we talked about Ms. Marvel's directors previous work, since the movie Black (2015) is notably anti black for its violent portrayals.